Las Palmas vs Real Madrid: Real Madrid lost two points for the La Liga against Las Palmas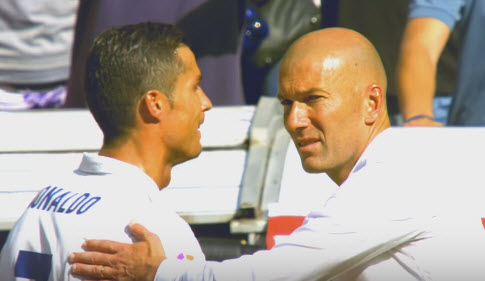 ---
By M. Kolev
25 SEPTEMBER 2016
---
Las Palmas vs Real Madrid
Yesterday at Estadio de Gran Canaria in front of 22520 fans Las Palmas vs Real Madrid finished draw 2:2.
After the draw against Villarreal in the previous round of the La Liga, Real needed the three points.
This time in the starting eleven, Bale and Ronaldo were partnering in the attack with Alvaro Morata instead of Benzema as usual.
Unfortunately, the defence of Zinedine Zidane's team was not at it's best because Marcelo and Casemiro were both injured.
The White Ballet were attacking through the middle of the pitch with a lot of shots, creating scoring chances, avoiding the offside and most of the time controlling the game in the opposition's half.
Against them, Las Palmas were attacking down the wings and playing with short passes.
The first half of the match began good for the away team, as they opened the scoresheet in the 33 minute Marco Asensio scored with a nice header from the 6-yard box, high to the centre, after the parried shot of Nacho.
Unfortunately for Real after five minutes of gameplay Tana scored for hosts. He scored from the 18-yard box, with his left foot down to the left of the net.
In the second half of the match, Benzema replaced Marco Asensio in the 64 minute and after 3 minutes scored a left footed down to the left of the net goal from the 18-yard box after the parried shot of Cristiano Ronaldo right before the goal.
In the 72 minute of the match happened something unusual for Real, as their Superstar Cristiano Ronaldo was substituted and his place was taken by Lucas Vázquez. Ronaldo seemed a bit unhappy but touched Zidane's hand on the touchline.
But the things didn't stop at this result, as Las Palmas responded in the 85 minute with Sergio Araujo. He scored a right footed down to the left goal from the 6-yard box.
The match finished draw and at the moment Real are still in first place of the La Liga table with one point lead against their rivals Barcelona.
Comments
comments