Real Madrid players value on the market for season 2016-17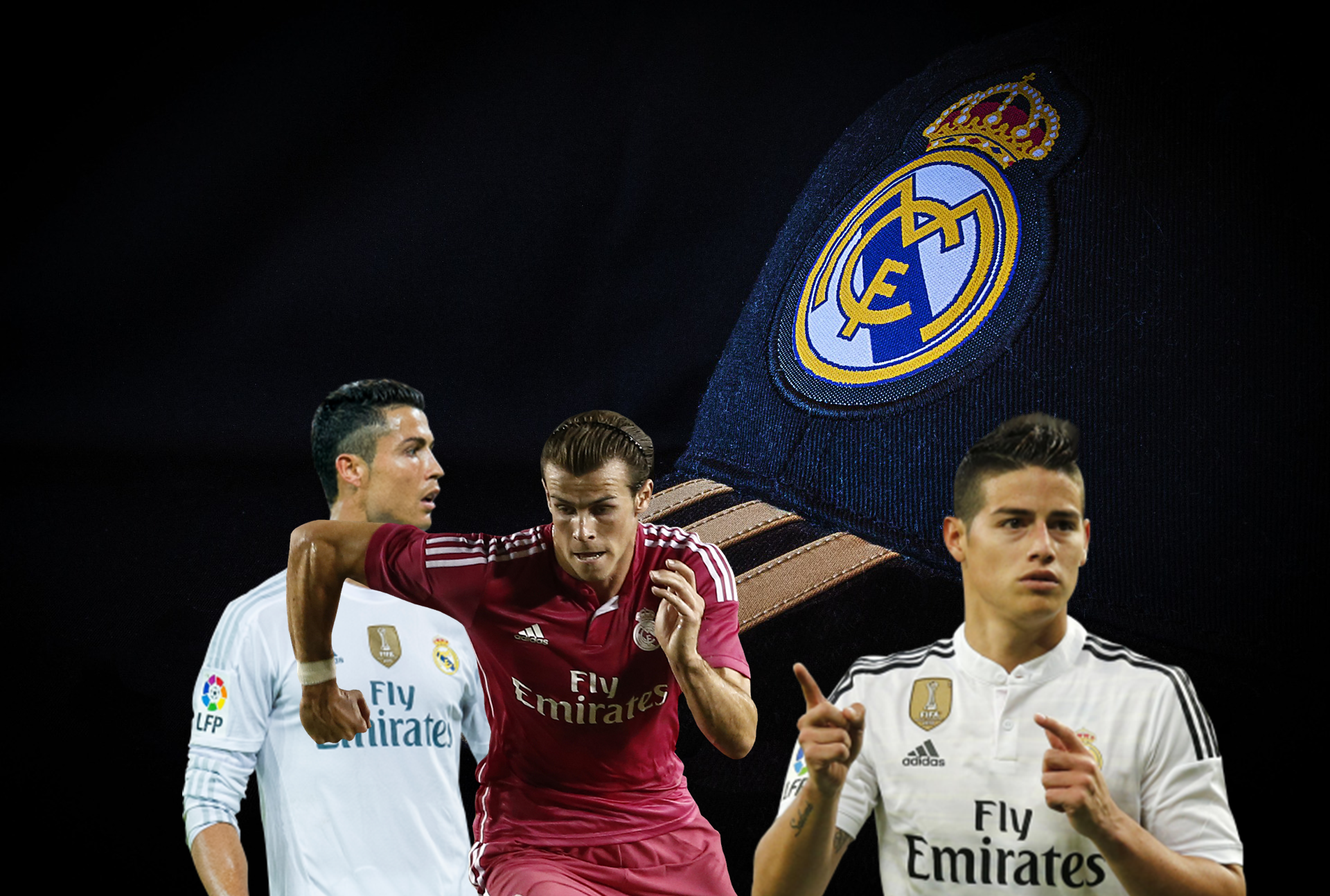 ---
By M. Kolev
28 SEPTEMBER 2016
---
Real Madrid players value on the current market
After winning it's 11-th UEFA Champions League title the defending and reigning champions Real Madrid players value on the market for season 2016-17 is very high.
According to Transfermarkt at the end of September 2016, Real's market value is £653.91m.
Cristiano Ronaldo tops the list in Real Madrid's squad of most valuable player as his market value at the moment is £93.50m. He came from Manchester United 2009 for a transfer fee of £79.90m and achieved to raise his market value with a £42.50m after his great performances for his current club.
The second place in the list of Real Madrid players value is the most expensive transfer in club's history – Gareth Bale who has a £76.50m. Since 2013 the Welsh star has raised his market value by £21.25m.
Number three is for the young Colombian star James Rodríguez with £59.50m. He has raised his market value by £8.50m since his joining of the team at 2014.
The fourth most valuable player for Real is the French attacker Karim Benzema – £51.00m. He conceded to raise his value by £26.35m.
Here is the complete list of Real Madrid players value on the market for season 2016-17:
1. Cristiano Ronaldo – £93.50m
2. Gareth Bale – £76.50m
3. James Rodríguez – £59.50m
4. Karim Benzema – £59.50m
5. Toni Kroos – £46.75m
6. Luka Modric – £42.50m
7. Álvaro Morata – £34.00m
8. Sergio Ramos – £34.00m
9. Isco – £29.75m
10. Marcelo – £25.50m
11. Raphaël Varane – £25.50m
12. Daniel Carvajal – £21.25m
13. Casemiro – £17.00m
14. Keylor Navas – £17.00m
15. Mateo Kovacic – £17.00m
16. Danilo – £15.30m
17. Marco Asensio – £10.20m
18. Fábio Coentrão – £8.50m
19. Lucas Vázquez – £8.50m
20. Kiko Casilla – £5.10m
21. Pepe – £5.10m
22. Nacho Fernández – £4.25m
23. Lucas Silva – £4.25
24. Mariano Díaz – £1.70m
25. Rubén Yáñez – £255k
Comments
comments